super quality flex hinge for wood spectacle TSH-71
Buy 30 for

$2.80

each and save

7

%
Buy 100 for

$2.50

each and save

17

%
Buy 200 for

$2.30

each and save

23

%
Buy 300 for

$2.10

each and save

30

%
Buy 500 for

$1.90

each and save

37

%
Features:
Kindly note the price includes one pair of hinges and necessary spacers and screws.

Many customers note they love design of ZSH-01 but its quality is something poor and asked for higher quality, so TSH-71 was born. Its size and shape are almost same as ZSH-01 but its quality is completely different from it.
So, where's difference,show you several photos:
profile:
As you could see, left ones are yellow color before plating,which is likely cause broken problem in long time use, while right ones looks much whiter and shinny (original color without any plating), that's because ZSH-01( the whole ZSH-series)is made of lower nickel alloy, while TSH-71 use much high quality of nickel alloy.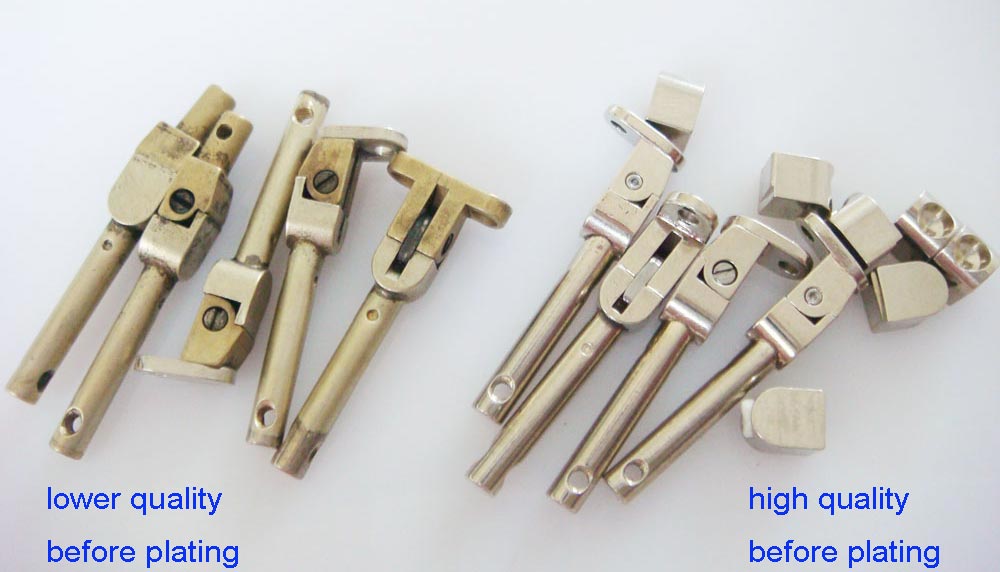 Workmanship:
check carefully both hinges, it's easy to be found the workmanship and surface treatment of left ones is quite rough for normal requirment market, while TSH-71 is much more delicate and finner for high demand market.


(1): front view:

(2):side view:

(3): back view:

Springs: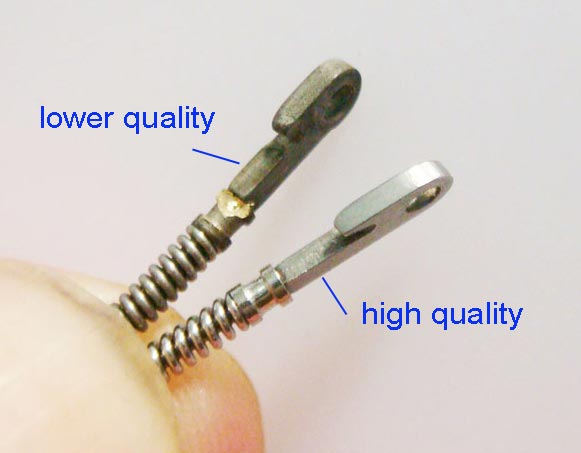 Grubbing screws,stainless steel spacers :
All other supplier use nickel spacers,while our grubbing screws are made of stainles steel only.

How to know:

Sometimes,they are plated by nickel color, but we could know it easily by one magnet.
as nickel color couldn't be attracked by the magnet,while stainless steel on the contrary.


Spring Actions:
continue..........
Material: high nickel for TSH-71, normal nickel for ZSH-01, stainless steel for spacers and screws.
Drawing: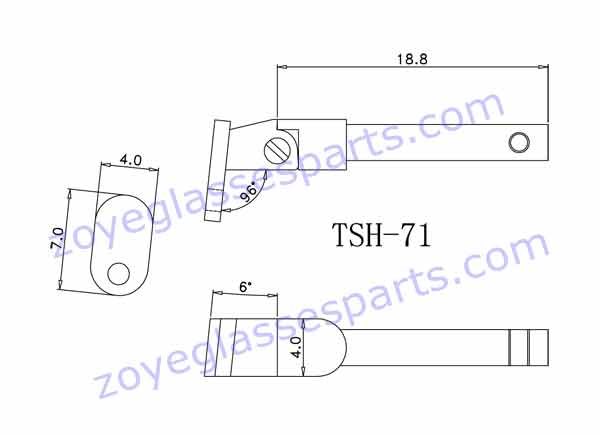 Similar models:
If you need square end 95 openning angel degree, please check TSH-70, while for 90 degree, please check TSH-10,for square end 100 degree, please check TSH-10-C, thanks!
Note: There are 90 degree and 95 degree(the default size before) available for TSH-71 presently, please select carefully,thanks.

More Information

| | |
| --- | --- |
| Is Product Available for Purchase with Google Checkout | Yes |