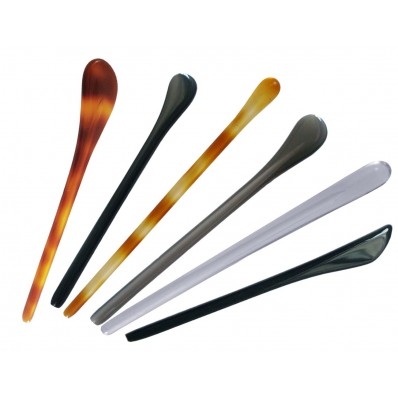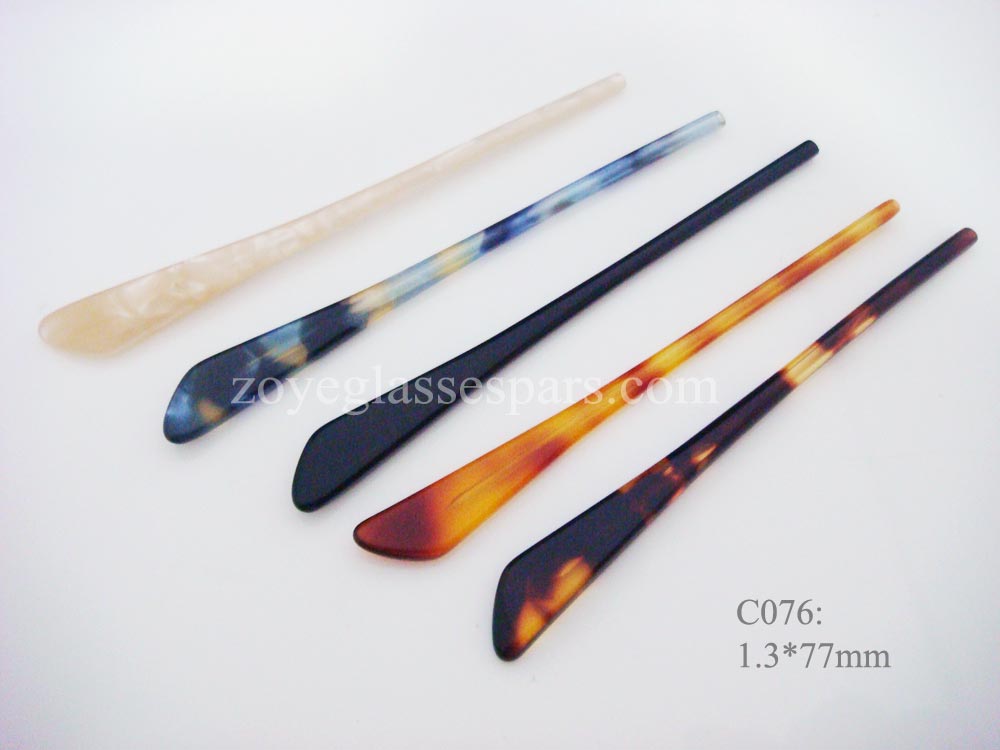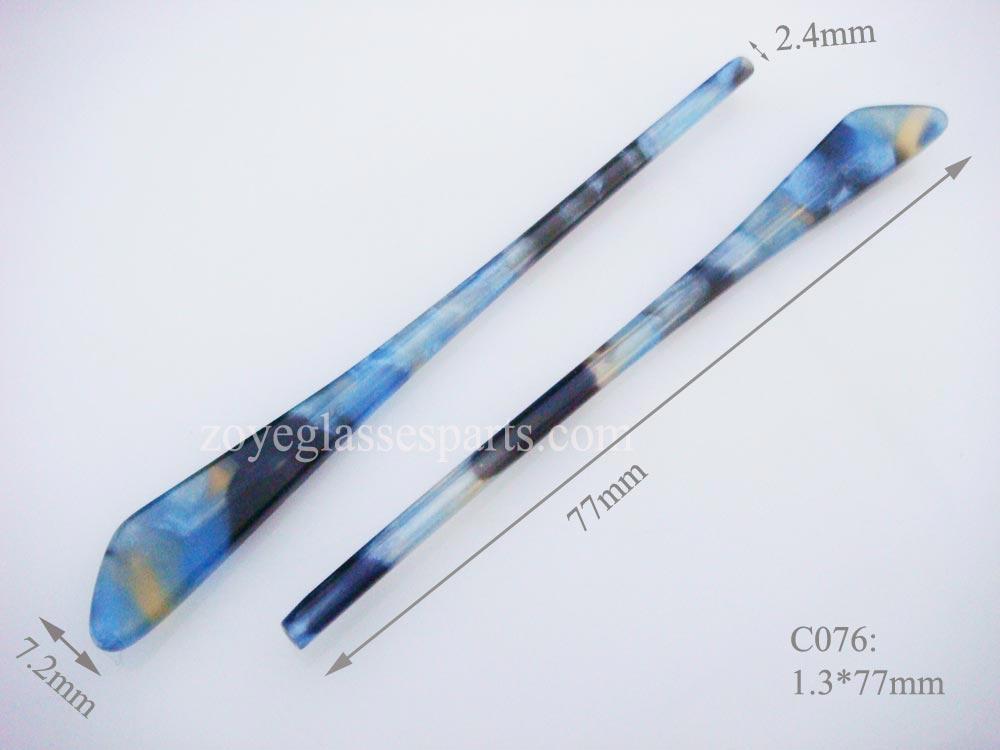 Everything about eyeglass temple tips, arm covers for replacement:
Here to buy all kinds of eyeglass temples tips: silicone temple tips, acetate temple tips, injection temple tips etc at different length from 65mm to 125mm, with black, brown,blue,red,demo,havanna colors etc round or square holes available, they are your wonderful choice for eyeglass temple tips replacement. Custom order is available as well.
the most popular eyeglass temple tips for replacement because it's supe soft and elasticity. Soft character creats the comfortable feeling when it touch your skin behind ears. And elacsity makes its hole could hold more sized metal wire end of temples. For example, the hole size of C006 is 1.4mm size, because of its elasticity,it could hold sizes from 1.2mm to 1.6mm. When apply on 1.6mm sizes wire end, please make the wire end wet by water,cleanser essence etc to make the wire less abrasive and more slippy, then it goes into the temple tips easily.
Because of soft character, it's not afraid of any directioned bending,the breaking problem doesn't exist.
But the shortcoming of silicone temple tips is it attracts dist easily. So usually advise you to change it every 6 months or 3 months.
This temple tips are used most widly in eyeglass manufacturers.
It's almost hard, has the pleasing stable character and it's quite duable. It won't get broken unless you heat it to high temperature and hit it by heavy strength. What's more, it doesn't scare the dirt and have more fantastic andcolorful designs.All of them makes it most popular in eyeglass manufacturers.
But in the eyeglass temple tips replacement field, unless you could find the exact hole size and length model, please don't choose them. Yes, the size of hole need to be exactly same as your old tips,otherwise, it won't fit your temples, or too small or too big, unlike silicone temple tips, it won't adjust itself to suit your metal temple.
But if you could find the same size model, it's still the best choice for temple tips replacement.