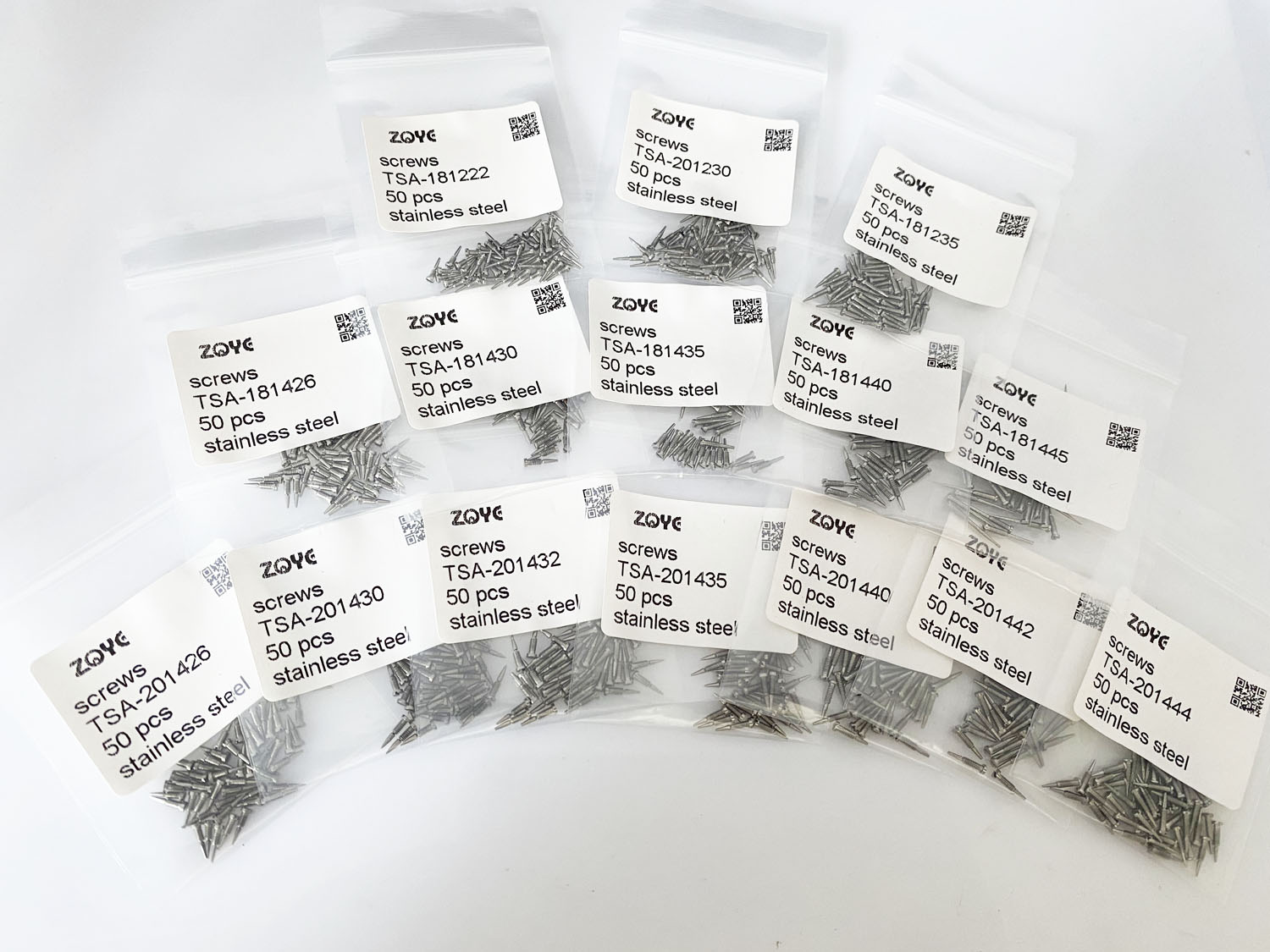 Self Aligning Screws :
The magic screws could help you to repair your broken eyeglass spring hinges or temples in one minute at home !
As you know, when the screws of spring hinges has come out, it's very difficult to lock it back, mainly because we couldn't align the hole of front hinge and the loop in the temple. While this self-aliging screws, which are with pointed sharp end, could help you to align these two holes automatically,which makes the assembling so easy, only one normal screwdriver is required. 
The assorted screws kit includes 15 types of various sizes from 2.6mm to 6.0mm length. M1.2 and M1.4 available, covering most of common sizes of spring hinges.
Made of stainless steel only.