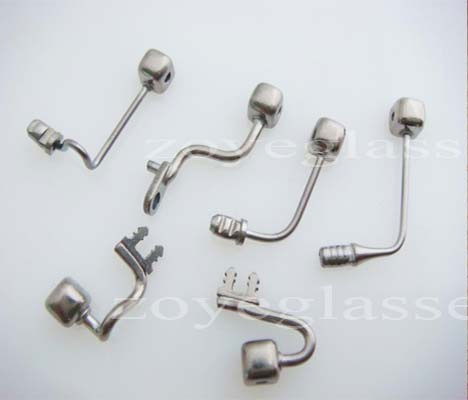 Titanium eyeglass nose pad arms:
These pad arms are made of titanium or beta titanium.
They could be devided into models for metal frames and others for plastic,acetate,aluminum and wood frames etc.
For metal frames, specially for titanium spectacles, they are usually installed by solder-on, such as TP-21 to TP-24
While for plastic,acetate,aluminum or wood frames where there's problem for solder-on, they will be installed by nserting or screwing on, such as TP-28 to TP-35 etc.

Kindly note siicone nose pads and screws could be enclosed together if you need them for all models below.