22 types of hinges for wood sunglasses TAH-18
Features:
The hottest eyeglass hinges kit for wood horn 3D printed sunglasses in 2022 !
1. Mode: TAH-18;
2.including 22 tyes of hinges for wood horn sunglasses, 7 types of rivet hinges: TH-23,TH-24,TH-27,TH-33,TH-36,TH-38,TH-41;  15 types of spring hinges: TSH-10,TSH-51,TSH-52,TSH-53,TSH-55,TSH-56,TSH-59,TSH-61,TSH-62,TSH-63,TSH-66,TSH-68,TSH-71,TSH-75,TSH-76 ; 5 pairs each, 110 pairs totally. Kindly note every model has been proved quite popular among customers from all hinges.
3. screws necessary for installing are enclosed free.
4. packed in one small portable plastic case, with every model labels on, easily keeping.
5. The hottest eyeglass hinges kit so far for wooden frames,horn sunglasses,3D printed eyeglass. Every designer and new maker should own one, you'll regret if not !
6. Difference between TAH-17 and TAH-18: all hinges models are same, while TAH-17 includes 2 pairs each for every hinge model, while TAH-18 includes 5 pairs each.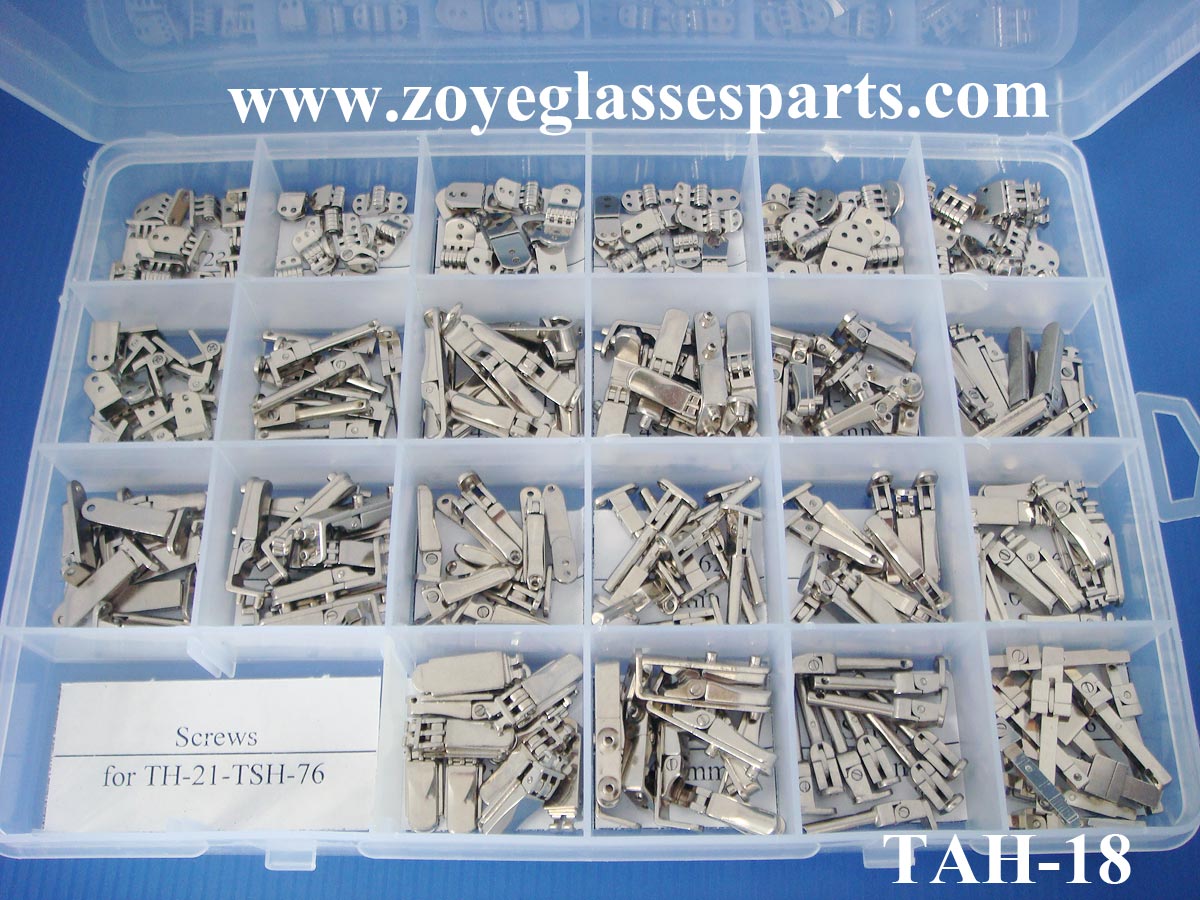 More Information

| | |
| --- | --- |
| Is Product Available for Purchase with Google Checkout | Yes |