assorted hinges for plastic eyeglass frame TAH-04
Hottest glasses hinges kit for plastic frame in 2022:
The kit includes 23 types of most popular glasses hinges in the market for plastic eyeglass frame:
1. Mode: TAH-04

2. we select more reasonable models in the new kit, includes 23 types of hinge,
3 types of popular universal hinges, TH-37,TH-38,TH-41; 
20 types of normal barrel hinges: TH-52,TH-53,TH-54,TH-55,TH-56,TH-58,TH-59,TH-60,TH-61,TH-62,TH-63,TH-65,TH-66,TH-67,TH-68,TH-69,TH-70,TH-71,TH-72,TH-76 . 
2 pairs each, 46 pairs totally.

3. Every size is available, 3.0mm for TH-61 square hinge, 4.0mm for TH-52/TH-53 square and round hinges, 5.0mm width for TH-54/TH-56/TH-58/TH-59 ,6.0mm for TH-66/TH-71  90 or 180 degree hinges, 8.0mm for TH-38 univeral hinge and TH-60 heat inserting hinges;
various shapes available:
square hinges for TH-53/TH-62/TH-63 etc, round hinges for TH-65/TH-66/TH-67/TH-68 etc.
with or without stop degree, side inserting and straight inserting way.
4. Material and color:
All of them are made of high nickel alloy material, with all nickel color coating.

5. great hinges kits for sunglasses designer or new makers for plastic frame.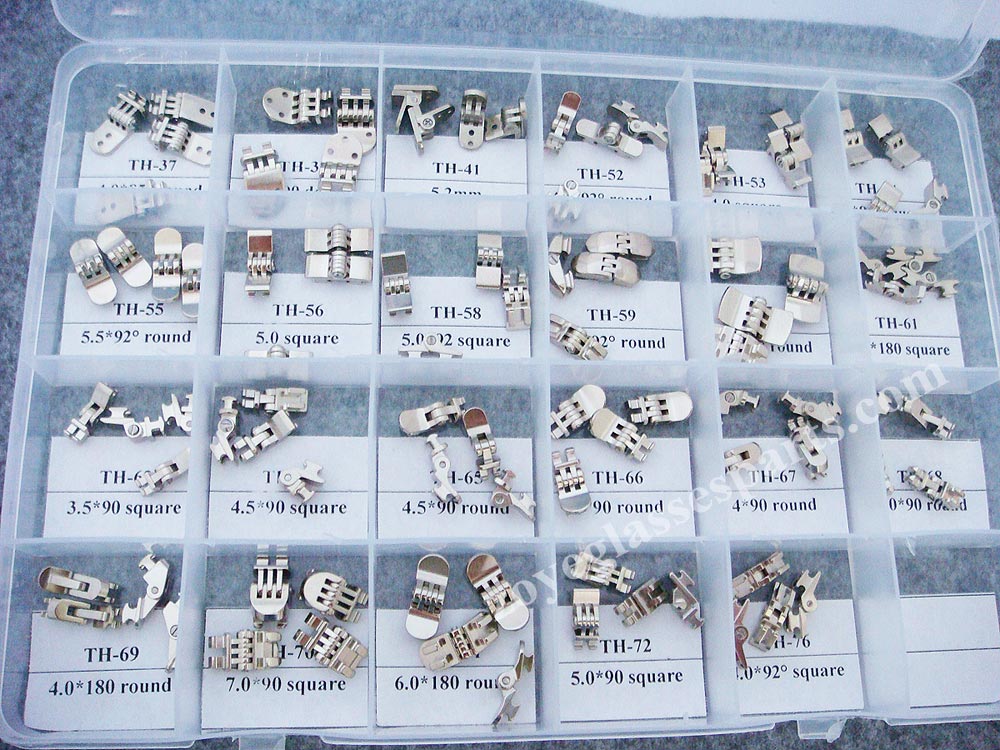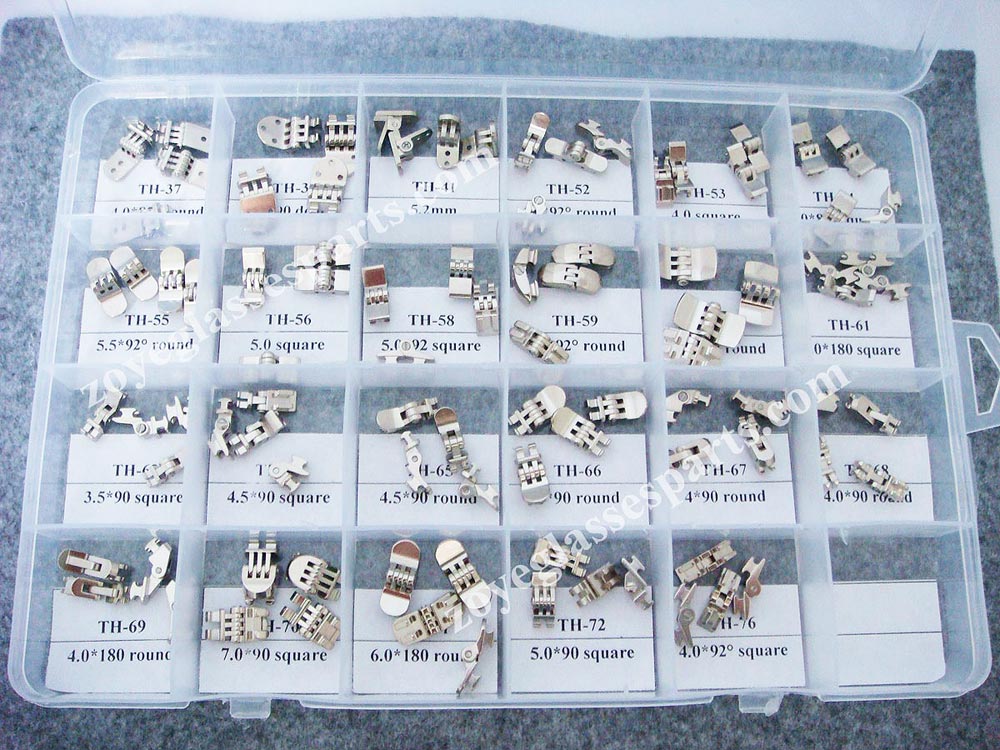 More Information

| | |
| --- | --- |
| Is Product Available for Purchase with Google Checkout | Yes |