13mm push on symmetrical air nose pads for replacement
Buy 10 for

$0.80

each and save

20

%
Buy 50 for

$0.60

each and save

40

%
Buy 100 for

$0.50

each and save

50

%
Buy 500 for

$0.40

each and save

60

%
Description:

Air active nose pads, the most comfortable silicone air active nose pads for replacement in the world;
Advantages: nose pads breath itself to adjust the weight of your frame,air comes in and out from the mounth of nose pads so that your nose are always lies under one soft bed which remove the nose hurt, red spot etc;

Size: 13mm push on,the most popular size, symmetrical shape,easy to install on;
suitable for push on mount,slide on and click on nose pad arm, bracket.

Material: pure silicone, same as baby milk bottle nipple,germany imported material leads to very seldom skin allergy.
Now present:
As long as 5 pairs of air nose pads (one model) are ordered,we'll present 1 piece of screwdriver and equal quantity of screws below: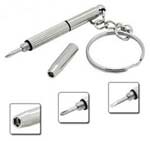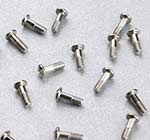 Why air active nose pads is the most comfortable nose pads in the world?
1) air can come in or out from air hole with pressure of your frame,adjust the pressure of eyeglass automatically and makes your nose always lies under one soft air bed ;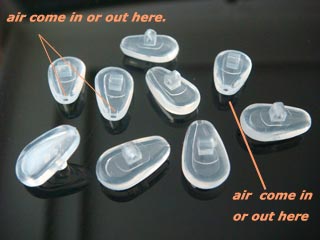 2) remove your red spots,

3)super soft and flexible;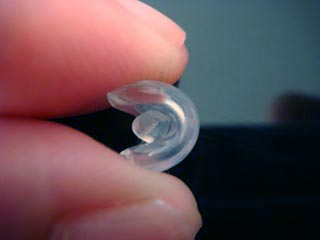 4)German imported silicone,same material as baby nipple, seldom cause skin allergy;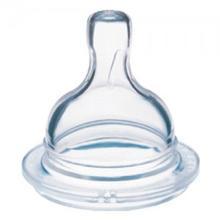 How to install air active nose pads:

For screw on nose pads:
1st step: unscrew the screws on your pad arms(bracket), take the old nose pads out,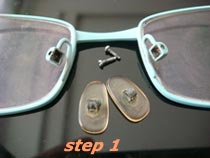 2nd step:snap in air active nose pads,line up the holes between bracket and new pads; attention: bigger head upward,smaller head downside;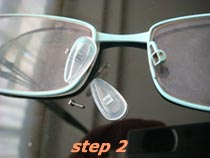 3rd step:screw back with original screw;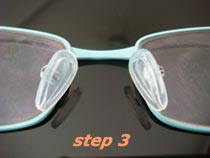 Reminder: when unscrewing or screwing, please do it very slow and stable to avoid the lens to be scratched by screwdrivers.

For snap in nose pads:
1st step: take out your old nose pads with one small tweezer;
2nd step: snap in the new nose pads,that's all.
How to maintain air active nose pads:
If it gets dirty on the surface,please use one soft cloth to wipe it or just soap and water to wash it;
but if the nose pads turns yellow inside after touching the nose sweat and air for a long time, advise you change it directly.Usually, you can change one new pair every six months for air active silicone nose pads.
What sizes are available:
screw on: 10mm; 11.5mm; 13.5mm; 14.5mm;
push on or slide in: 13mm; 14.5mm;
More Information

| | |
| --- | --- |
| Is Product Available for Purchase with Google Checkout | Yes |